We are currently open for new awesome projects. Get in touch – let's bring your creative ideas to life together and create something outstanding. Let's discuss your project or idea today.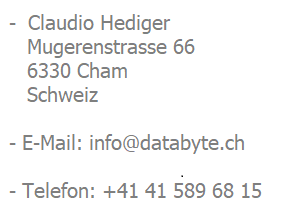 databyte is a word mark applied for registration.
The operator of this website prohibits the processing of all contact addresses and personal data published on this website for any kind of advertising purposes.