Vor ein paar Tagen habe ich eine Huawei Magic Uhr gekauft. Nach der Ankunft der Uhr habe ich begonnen, alle Funktionen, die die Uhr bietet, zu testen. Dabei ist mir schnell aufgefallen, dass der Stresstest immer "Automatischen Stresstest aktivieren" anzeigt. Nach einigem Herumgoogeln habe ich herausgefunden, dass diese Funktion in der App aktiviert werden muss. Nachdem ich die Huawei Health App geöffnet hatte, fand ich keine entsprechende Einstellung, die diese Funktion aktivieren könnte.
Ein paar Stunden des Googelns später habe ich einen interessanten Hinweis erhalten. Es sieht so aus, als ob es einen anderen Funktionsumfang gibt, wenn man eine chinesische Huawei-ID hat. Das Ziel war also, eine china huawei id zu bekommen.
Leider ist es nicht möglich, sich aus der Huawei Health App auszuloggen, nachdem man sich erfolgreich eingeloggt hat. Die einzige Möglichkeit, andere Anmeldedaten einzugeben oder ein neues Konto auf dem mobilen Gerät zu erstellen, ist die Neuinstallation der App.
Nach der Neuinstallation der App habe ich "Neues Konto erstellen" gewählt und dann "Festlandchina" als Region ausgewählt. Oh, was ist das? Die App fragt mich nach einer chinesischen Telefonnummer zur Verifizierung. Ok, man kann auf "Überspringen" tippen. Hm… Aber was ist das? Nach der Eingabe deiner E-Mail-Adresse wirst du erneut aufgefordert, deine Handynummer einzugeben. Diesmal kommen Sie um diesen Schritt nicht herum. Was können wir jetzt tun?
Die Lösung ist die folgende:
Gehen Sie auf diese Seite: https://receive-sms.cc/China-Phone-Number/
Und wählen Sie eine dieser chinesischen Handynummern.
Gehen Sie nun auf diese Seite: https://id1.cloud.huawei.com/CAS/portal/login.html Hier wählen Sie "Login via sms"
Nun sollten Sie eine SMS mit Ihrem einmaligen Anmeldecode erhalten. Loggen Sie sich in Ihr neu erstelltes Konto ein.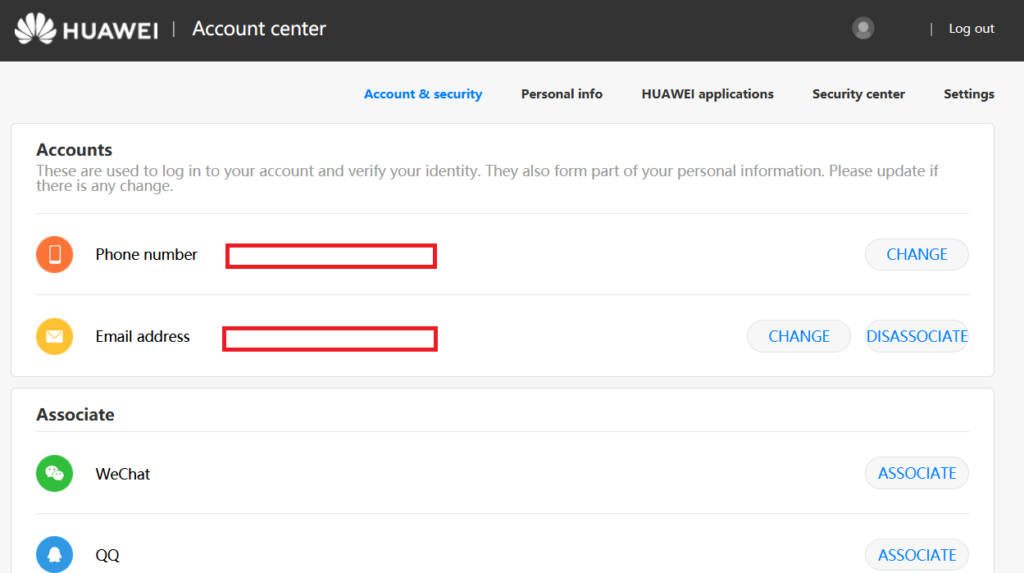 Few days ago i have bought an Huawei Magic watch. After the arrival of the watch, i have started to test all of the functions which the watch offers. I have quickly noticed, that the stress test always shows "enable automatic stress test". After some googling around i found out, that this feature must be enabled inside of the app. After opening the Huawei Health app i didn't found any related setting which could enable this feature.
Few hours of googling later i have got an interesting hint. It looks like that there is a different range of functions if you have a china huawei id. So the goal now was to get an china huawei id.
Unfortunately it is not possible to logout of the huawei health app after you have got logged in successfully. The only way to enter different credentials or create a new account on the mobile device is to reinstall the app.
After reinstalling the app, i selected "create new account" then i selected "mainland china" as region. Oh whats that? The app asks me for a chinese phone number for verification purposes. Ok you can tap on "skip". Huh… But whats that? After entering your e-mail address you are again asked to enter your mobile phone number. This time you cannot come around this step. So what could we do now?
The solution is the following:
Go to this page: https://receive-sms.cc/China-Phone-Number/
And choose one of these chinese mobile phone numbers.
Now navigate to this website: https://id1.cloud.huawei.com/CAS/portal/login.html Here you choose "login via sms"
Now you should receive an sms with your one-time login code. Login to your newly created account.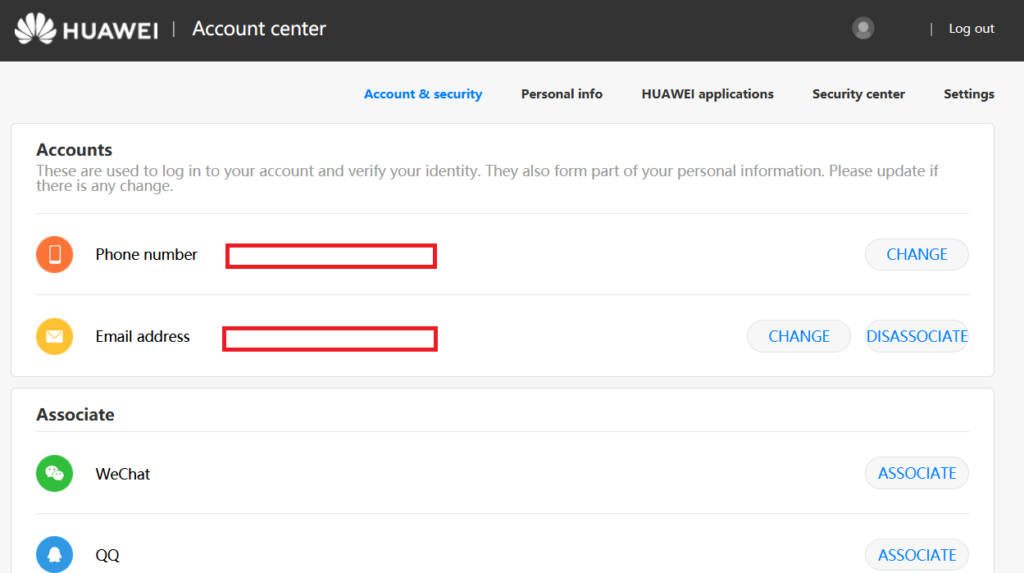 Now you associate your own e-mail address with your account. Again, you have to verify your account by using your (temporary) chinese phone number.
After you have verified and associated your e-mail address, its time to set your region. Go to "personal info" and set your region.
Now the last step. Go back to "account and security" and change your phone number. You can now change the accounts phone-number to your own phone number. After this step, you have got a "china" huawei id with your countries phone number.
After this step, you are able use the huawei health app with your newly create china huawei id. After login into the huawei health app, you will be able to see much more features.