Few days ago i have bought an Huawei Magic watch. After the arrival of the watch, i have started to test all of the functions which the watch offers. I have quickly noticed, that the stress test always shows "enable automatic stress test". After some googling around i found out, that this feature must be enabled inside of the app. After opening the Huawei Health app i didn't found any related setting which could enable this feature.
Few hours of googling later i have got an interesting hint. It looks like that there is a different range of functions if you have a china huawei id. So the goal now was to get an china huawei id.
Unfortunately it is not possible to logout of the huawei health app after you have got logged in successfully. The only way to enter different credentials or create a new account on the mobile device is to reinstall the app.
After reinstalling the app, i selected "create new account" then i selected "mainland china" as region. Oh whats that? The app asks me for a chinese phone number for verification purposes. Ok you can tap on "skip". Huh… But whats that? After entering your e-mail address you are again asked to enter your mobile phone number. This time you cannot come around this step. So what could we do now?
The solution is the following:
Go to this page: https://receive-sms.cc/China-Phone-Number/
And choose one of these chinese mobile phone numbers.
Now navigate to this website: https://id1.cloud.huawei.com/CAS/portal/login.html Here you choose "login via sms"
Now you should receive an sms with your one-time login code. Login to your newly created account.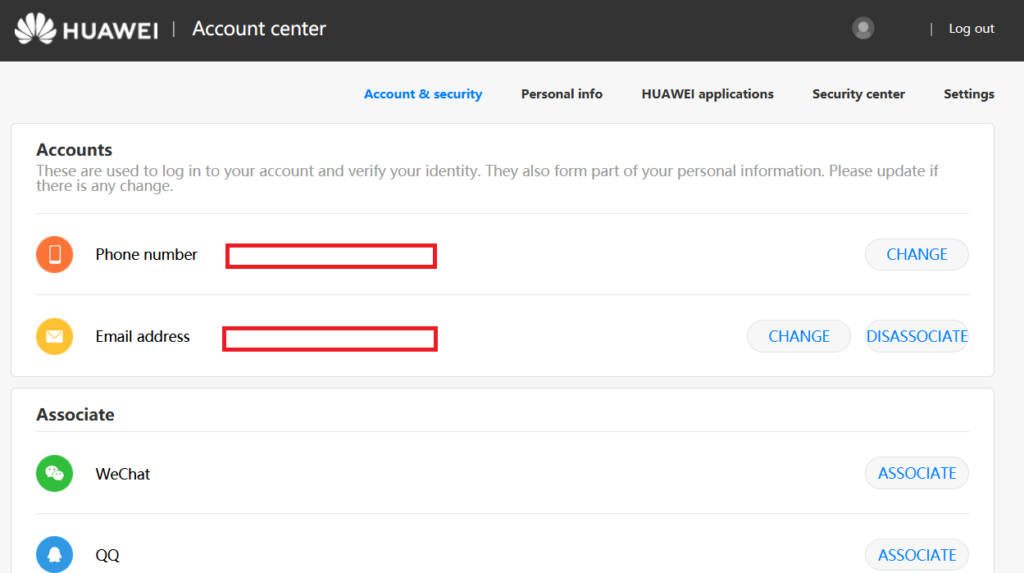 Now you associate your own e-mail address with your account. Again, you have to verify your account by using your (temporary) chinese phone number.
After you have verified and associated your e-mail address, its time to set your region. Go to "personal info" and set your region.
Now the last step. Go back to "account and security" and change your phone number. You can now change the accounts phone-number to your own phone number. After this step, you have got a "china" huawei id with your countries phone number.
After this step, you are able use the huawei health app with your newly create china huawei id. After login into the huawei health app, you will be able to see much more features.